Top 8 New Features In Android 10 Q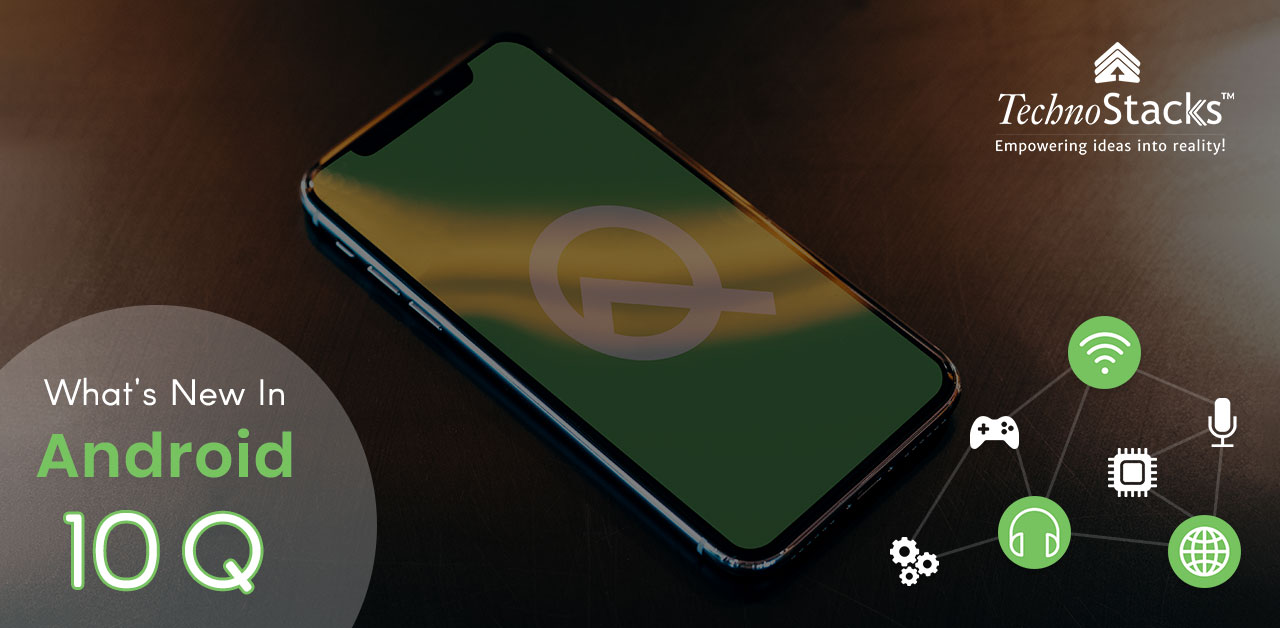 Android 10 or should I say Android Q update is almost here and it brings some cool features. Google is all set to bring its next major update Android 10 for the users now. The primary thing that the majority of the people here would have thought about it what will be the title or name of this new Android version. Google is famous for giving dessert names for its new OS versions.
The company has been giving these names in alphabetical order and whenever Google announces their latest Android update people start anticipating the name of the version. Usually, before rolling out the update, Google uses code names like Android P for Pie update and Android O for Oreo.
Similarly, the latest version of Android is called Android Q for now. People started thinking about various types of desserts already, but you guys can stop thinking and guessing new names because Android Q's official title name will be Android 10 only. Google has already the name of its latest android version official.
Android 10 Release Date
The official Android Q release date is not updated by Google yet. As of now, the company released complete six beta releases. These beta releases are usually for the developers, but Google ensures that they are stable enough for the enthusiasts to use too. If you are interested in getting this beta update and have a supporting device with you, then Google will provide you with the beta update over OTA.
Android 10 or Android Q will launch along with the Pixel 4, and we are hoping this to happen on September 3, 2019, positively. Google is not confirming the official date yet, and the only option that we have right now is to be optimistic about the release.
Android Q Supported Device
This time, Google has expanded its beta version support for devices other than Pixel. Yes, there are twelve other OEMs with a total of 21 devices that support the latest Android version beta update.
Here is the list of those 21 devices. Check and if yours is one of them, then congratulations you are eligible for testing the beta update.
Pixel
Pixel XL
Pixel 2
Pixel 2XL
Pixel 3
Pixel 3XL
Asus ZenFone 5Z
LGE G8
Essential Phone
Huawei Mate 20 Pro
OnePlus 6T
Nokia 8.1
Realme 3 Pro
Oppo Reno
Vivo X27
Sony Xperia XZ3
Vivo NEX S
Tecno Spark 3 Pro
Xiaomi Mi 9
Vivo NEX A
Xiaomi Mi Mix 3 5G
Google has added devices from various companies this time, and all of them support the beta version. The one thing that you have to remember here is if you are not a tech-savvy person with an idea of how these updates work, it is better you stay away from them. This beta update is given to check how things work and identify if there are any bugs in the Android version. There are chances when the update results in factory reset too, so be careful about that. The stable version will be in the market pretty soon now.
Android 10 Q Features
Now, let us start discussing the Android Q features. Similar to earlier times, Google just announced a handful of features that are necessary for the users, or at least it thinks that they are necessary. As of now, the following features are the ones that users know about. We have to stay and observe what all new features will come in the future.
Moving Forward
Further, mobile companies are launching their innovative foldable-screen phones lately, and Android Q will support them. It will back in instances like "If you are watching a video on the foldable phone, but you closed the mobile for any sudden reason without stopping that video, Google will deduct the closing of mobile and will temporarily stop the video from playing." Likewise, there are some advanced features for foldable phones too, which will play a significant role in attracting consumers in coming time.